AkinovA Cap Raising
A novel approach to matching investment opportunities with capital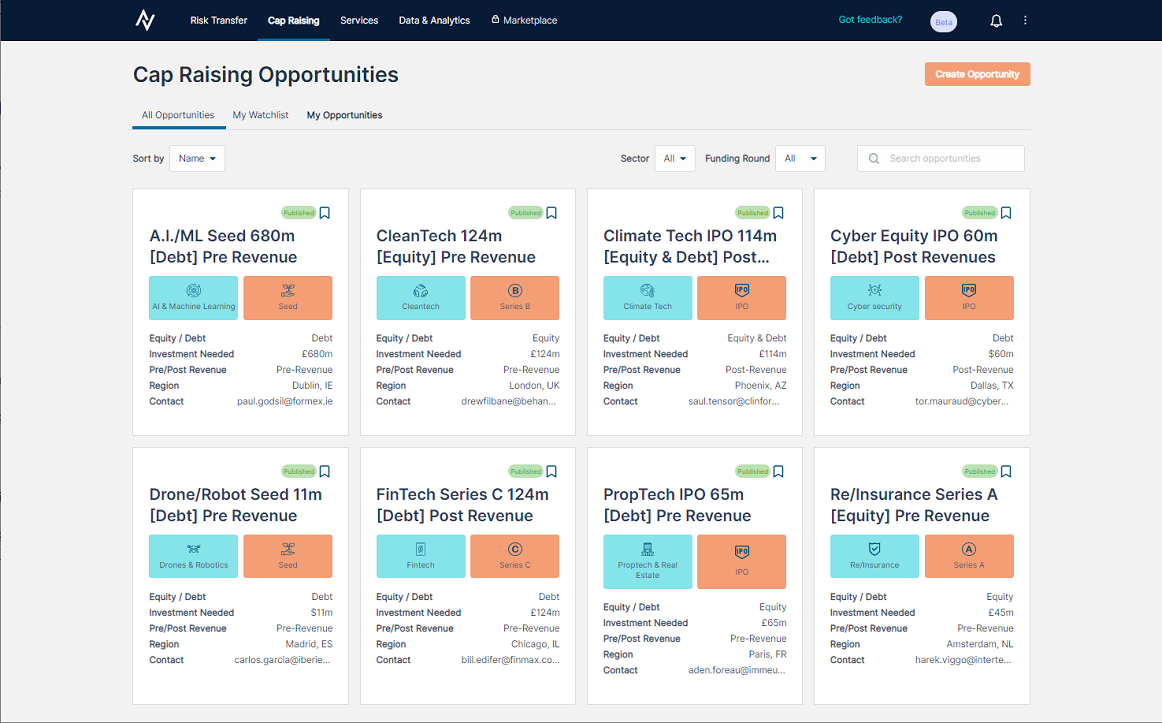 Digital platform to support insurance start-ups, scale-ups and emerging innovators to source investment through effective matching of strategy and risk profile. The AkinovA marketplace taking on a unique role of shop window for new and exciting digital ideas set to transform and grow the insurance market.
New & exciting opportunities added regularly
A digital first marketplace
Contact AkinovA or register to find out more
AkinovA innovates to enable Cap Raising between Corporates and Investors.